Ruth offers a range of tuition, workshops and courses for the budding botanical artist.
A range of pleasure workshops and vocational courses are on offer during 2023.
Register your interest using the form below
Join Ruth for a one day workshop focusing on a specific botanical subject.  Botanical drawing and watercolour techniques will be taught throughout the day by demonstration.
Please note, some previous experience is necessary.
Dates:
Monday 27th March – Spring Flowing Bulbs 10am – 3pm
Monday 15th May – Bluebells 10am – 3pm
Monday 12th June – Roses 10am – 3pm
Cost: £60 per workshop
For more information or to book email [email protected]
Venue:
SWT Carlton Marshes Vistor Centre
Burnt Hill Lane
Carlton Colville
Lowestoft
NR33 8HU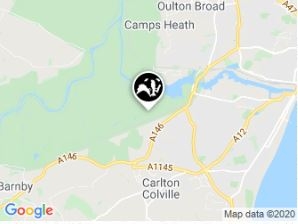 Courses available at levels 1 and 2, quality assured by the open College Network.
Dates:
11th and 13th March – Capturing the Seasons (a field sketchbook course)
29th and 31st July – Capturing the Seasons (a field sketchbook course)
To book click here
18th and 20th November – Capturing the Seasons (a field sketchbook course)
To book click here
Capturing the Seasons can be booked as single day leisure workshops.
For anyone interested in vocational courses, students can attend Capturing the Seasons for two days and work towards a Level 1 certificate, or attend all six days and work towards a Level 2 certificate. The leisure days and vocational courses can be booked separately. (Follow the links below).
To book Level 2 click here
For more information email [email protected]
Level 4 Certificate in Botanical Drawing and Painting
A unique opportunity to study botanical illustration within Carlton Marshes nature reserve with experienced botanical artist and illustrator, Ruth Wharrier. This level 4 certificate in Botanical Drawing and Painting provides learners with the knowledge and skills required to develop a wide range of skills in botanical painting and illustration.
Course participants will receive tuition in botanical drawing and painting techniques, composition, botany, historical context and field skills. Environmental and ecological awareness and natural history are integral aspects of the course.
Based in the new visitors centre at Carlton Marshes, participants will have a unique opportunity to study and explore the rich natural resources of the nature reserve through field work. In addition, opportunities will be given to access research facilities and explore a contrasting cultivated environment within formal gardens for the study of cultivated plant subjects.
Booking for the Level 4 Certificate in Botanical Drawing and Painting is available via the Suffolk Wildlife Trust website please click here to be taken to their booking page
Suffolk Widllife Trust
Arts Award Discover
Carlton Marshes: Arts Award Discover in a day, for teens aged 13-16.
Discover in a Day!
Discover Arts Award for young people.
Join botanical and wildlife artist, Ruth Wharrier, to achieve Discover Arts Award at Carlton Marshes nature reserve.
Taking inspiration from the natural environment, participants will create their own unique piece of artwork. This will form the basis of their award.
Arts Award is a national qualification, managed by Trinity College London in association with Arts Council England, which recognises how young people up to 25yrs, can develop as artists and arts leaders.
This is a course for teenagers aged 13-16 years.
Discover is the introductory level of Arts Award. The majority of the work required will be completed on the day, but there will be a small amount of self-led study for participants to complete after the course in order to achieve the award.
For full event terms and conditions visit: www.suffolkwildlifetrust.org/eventinfo